Product Description
Ultratec Show Fogger Pro
Continuous fog output from the Rapid Change Technology Heat Exchanger. The Show Fogger incorporates a large heating block, a strong whisper-quiet pump and our award-winning Rapid Change Technology. This machine has a large one-gallon integrated fluid tank that prevents leaks and drips, a built-in handle, special hammer-tone finish that resists scratching and wear and a built-in 4" hose adapter.
Features
Continuous Fog Output
Rapid Change Heat Exchanger Design
Microprocessor Controlled
Heavy Duty Powder Coated Chassis
Electro-Mechanical Over Temperature Protection
One-Gallon "No Leak" Integrated Fluid Reservoir
Includes a Rapid Change Replacement Kit
Illuminated Fog Ready Switch on the Remote
Includes Full Function Timer Remote Control
New RJ45 Neutrik Connector w/ 25´ Cable
Output
Run Time: Continuous
Reheat Time: None
Fluid Consumption: Burst: 114 cc/min. - Continuous: 47 cc/ min.
Technical Benchmark Spec.: Continuous: 3,290 cfm @ 1 meter; Burst: 7,980 cfm @ 1 meter
Competitive Comparison: 15,000cfm
Specifications
Length: 22 in / 56 cm
Width: 9 in / 23 cm
Height: 10 in / 25 cm
Net Weight: 25 lbs / 11 kgs
Net Weight/w Fluid: 35 lbs / 16 kgs
Power Cord: 6 ft - 1.8 m
Heater Watts: 1,250 Watts
Rating: 10 amps @110 volts @ 50/60 hz
Regulatory Compliance: This product has been certified to CSA/UL Standards by QPS Canada Inc.
SAFE FOR USE ON "LIVE STAGE PERFORMANCES
This product has been included in the "Equipment Based Guidelines For the Use of Theatrical Smoke and Haze" that has been prepared with the support of Equity-League Pension and Health Trust Funds, ESTA, et al.
Optional Accessory
CLF2636 Truss Bracket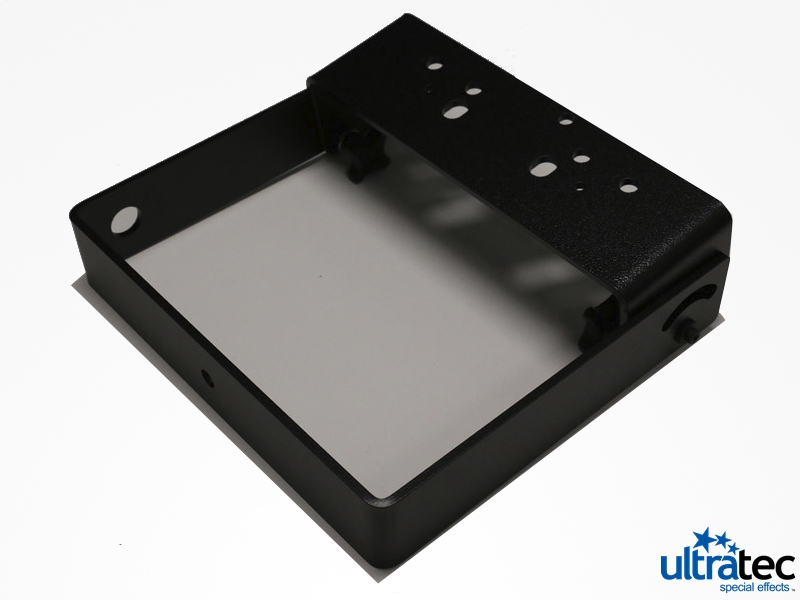 Recommended Fluids:
Custom Field
Product Reviews